Horse Farm Consulting ......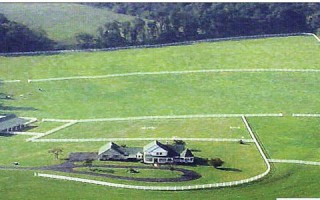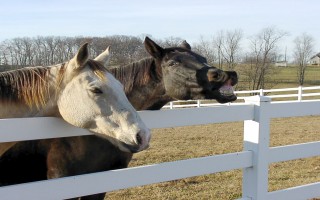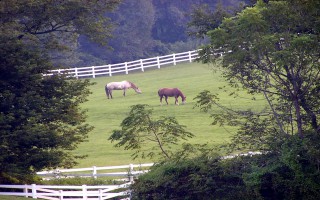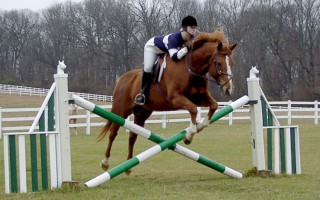 All Horse Fence has a horse farm consulting service for horse owners. Anything related to setting up a horse farm, designing pastures, paddock layouts, barn or fencing location, and other items related to horse operations. Whether you have an old farm or are starting new, we can give you ideas that you may not have thought about.
Our consultant, Robert Biser, will come to your property and help with your problems or guide you to making your horse farm one you will enjoy for many years to come. Our services are available nationwide. The fee for this service starts at $400.00 for those within an hour drive from our horse farm out of Northern Harford County in Maryland. A 2 hour drive would be $855.00, 3 hour drive time $965. Fees are based upon where you are located. For those living far away, it would be $1,700.00 (west coast states $1,950.00) plus travel and lodging expenses. Give us a call if you are in need of this service 410-836-3092.
Our Consultant's Qualifications: Builder of Custom Homes and Horse Properties, Construction Management, Horse Care and Training, Worldwide Sales of Vinyl Horse Fence. Manager of Equus Group on LinkedIn.
Robert F. Biser (as seen on InfoHorse.com) What is Robert Biser's Consulting Process?
Robert's consulting consists of meeting with the client on their property at a predetermined date and time. When he arrives at a site, he will ask the client a lot of questions such as: * How many horses do you have? * How many do you plan on getting in the future? * What type of horses will they be? * What type of training will they have and be used for? * What is your business' goals (if this is a business) * Will you have boarders? * What do you most want to do for enjoyment on this property?
Robert takes the time to answer these questions while drawing on his decades of equine design experience. He asks himself "If this were my property, how would I lay it out?" That is the foundation to the starting process of the consulting. Robert wants the property to be functional and give the owner more time to ride or enjoy the property and less time regarding the maintenance of it.
The whole idea is to look at the property and give you several suggestions how to lay the property out correctly. Suggestions as to where to put the house, if it is not preexisting, where to put the barn, paddocks, pastures, gates, training areas, riding areas, and all other related items of the needs of the property owner. Robert also covers manure management, pasture management, and gives suggestions as to what to have and not have in their barn. Robert will also give some handouts relating to barn design issues if you don't have a completed barn.
How Much Does It Cost For A Consultation?
The real question is how much does it SAVE when you have a consultation! When you consider that Robert's suggestions save horse owners thousands of dollars on wasted space or poorly planned designs, his fees are extremely reasonable. The consulting fee is based on the distance Robert has to travel to the clients' property. For consultations within 1 hour of our horse farm in Pylesville, MD, the fee is $655. If your farm is within a two hour drive, the fee is $855, and three hours drive time $965.
Visits to all other locations are $1,700 (west coast states $1,950.00) plus air travel and lodging expense. For those locations Robert will usually fly in the morning, meet with you on your property for the amount of time it takes to answer all of your questions and have a return flight home the next day. Some locations he will fly in the night before, do the consulting the next morning and return home that night. Also, once he has been to the property Robert is available by phone to answer questions they might have at later time at no additional charge.
What Do Customers Say About Their Experience Working With Robert Biser?
"Mr. Biser has a very unique ability to see what the property will look like in its finished stage once he arrives on the property. His suggestions are both for the benefit of the owners and the animals that will live there. His understanding and compassion for animals, along with his background in building, are rare and a refreshing combination." J. Fowler, PA
"The service Robert Biser has to offer has helped us to understand and guide us in our development of our Horse Farm. I would recommend his services to anyone who is redoing or starting out new on a horse farm" T. Distell, WI
"Even though Mr. Biser also is a Worldwide Distributor of UltraGuard horse fence, he talked me out of buying a lot fence which I thought I needed. His ideas and honesty are remarkable." Terry, TX
Improve your properties efficiency, save money, get your consultation today! Robert Biser is uniquely qualified to make sure that you get the most out of your horse property! With over 30 years of expertise, Robert will show you how to maximize your property's efficiency while reducing your cost. Roberts's concern is not only making the most out of your property, but also making your property livable for you and your animals.
So what are you waiting for? Call or email for your consultation today!
"I have been in the building construction business for 31 years with designing and building custom homes, barns, and horse properties. The farm and house you see on this site, were designed and built by yours truly." Robert Biser